Innovative Quilts, Traditional Roots
Bringing innovative techniques for imaginative traditional quilts to quilters of all skill levels.
Cutting and piecing made easy to create patterns which appear complex and stunning.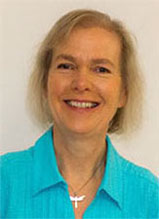 Welcome to Dragonflyquilts.com, website of quilt artist, teacher and author Maggie Ball. I'm glad that you are here and hope you will enjoy browsing the pages. I love to teach and would be delighted to travel to your quilt guild or quilting event to share my passion. Check out my offerings of workshops, lectures, books and patterns, read about my outreach work with quilters in Mongolia, and view my gallery of quilts and videos. Please make return visits for blog offerings and click the Facebook icon to visit my page to become a friend.
Receive a free gift of 6 Hot Tips for Successful Quilt Borders when you sign up for my monthly e-newsletter bringing you updates on my quilting activities, observations and more. You should receive a message asking you to confirm your subscription. If it doesn't show up in your inbox, please check to see if it was siphoned off into your Spam.
Latest News
Quilters without Borders - Piecing together a better future for Mongolian women
Quilter's Newletter Magazine published an article that I wrote summarising and illustrating this project - read here.
Baby quilts for Mongolian newborns
Would you like to make a baby quilt for a Mongolian baby? We'd love your help and looking forward to giving these gifts to newborns in rural Mongolia this summer. Details here. Your response has been fantastic - thank you! Over 100 baby quilts were blessed at St. Barnabas Church. See pictures.
Sewing with Nancy interview on Nancy's Corner - Mongolian Quilting Center update
I had a Skype interview with Nancy Zieman talking about the Mongolian Quilting Center. Watch the video.