Bargello Quilts with a Twist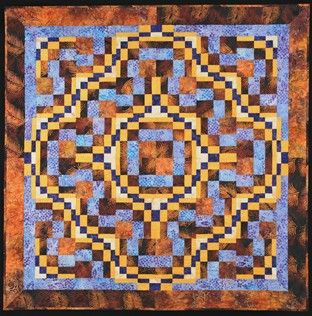 The Bargello 16-piece block, as featured in my book Bargello Quilts with a Twist, provides enormous potential for creating original designs. If you've felt intimidated by the Bargello technique of sewing numerous strips together, never fear. To make this easily constructed strip-pieced block, you only need to sew four strips at a time. You will be amazed and delighted by the many possibilities for designing your own unique quilts and students are encouraged to explore a variety of options.

Duration: One or two days
Skill Level – All levels
Book, Bargello Quilts with a Twist, recommended, but not required.
Books available for purchase in store or at the class.
Click for the printable supplies list.






Irregular Furrows - 36 blocks
Bainbridge Delft - 24 blocks
on-point
Deck of Pansies - 36 blocks