Gallery - Wedding/Gifts
Church Banner 46" x 35" 2000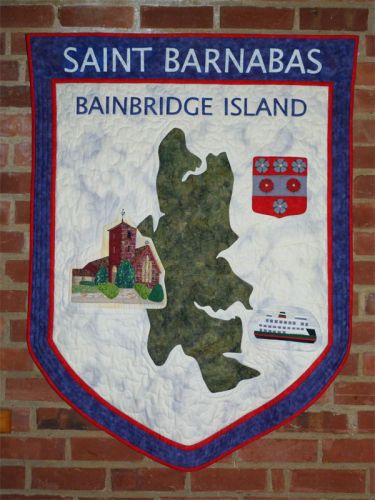 Donated to St. Barnabas Church, Bainbridge Island, WA,
where it hangs inside the entrance to the church.
Made in honour and memory of Bernard Garman, Maggie's father.
The design includes a map of Bainbridge Island, a ferry boat (our life-line to Seattle!), the church, and the St. Barnabas crest. Maggie used many quilting techniques including hand and machine appliqué, machine piecing, foundation paper piecing, English paper piecing, hand embroidery, and machine quilting.